Backed by more than 15 years of experience,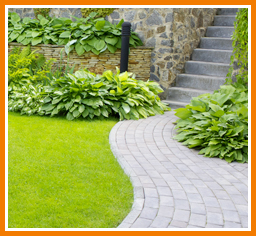 WJC Services in Rowley,
Massachusetts, offers full commercial and residential landscaping services to the entire North Shore area. We specialize in hardscapes such as patios, walkways, and walls, and we also provide property management and snow removal services.
The amount of time we spend on each design and the one-on-one attention we give our clients keep our customers coming back. We always answer our phones and the outcome of every project is superb. Along with providing prompt and personalized service, the owner becomes friends with every customer and works around your schedule.
About Our Company Owner
At the young age of 12, owner Bill Cuddy discovered what would become his lifelong passion for landscaping. He started mowing lawns for some of his parents' friends and was soon maintaining lawns for numerous retirees on Ipswich Neck. He then evolved to maintaining the lawns for local cemeteries. Eventually Bill started a fencing company but, at the request of his customers, expanded back into landscaping. Bill's enjoyment of landscaping drives him to be on every job, making sure your landscaping services are completed to his standards.